GRAND LEGAL PTY LTD INTERNSHIP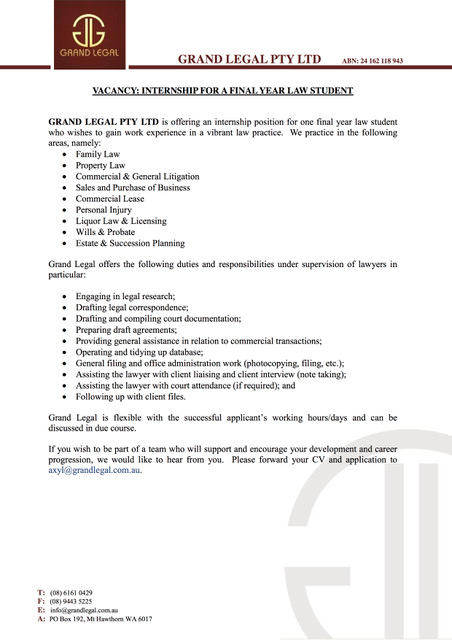 GRAND LEGAL PTY LTD is offering an internship position for one final year law student who wishes to gain work experience in a vibrant law practice.
Grand Legal is flexible with the successful applicant's working hours/days and can be discussed in due course.
Please see the attached flyer for more information. To apply, forward your CV and application to axyl@grandlegal.com.au.