DRAWHISTORY: CREATIVE CONSULTING INTERNSHIPS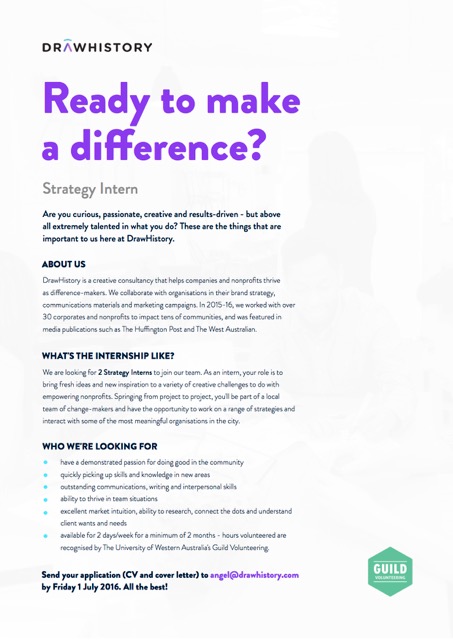 Want to make a difference? The creative consultancy DrawHistory, is excited to announce that they have 2 internship opportunities available!
They are currently looking for interns to bring fresh ideas and new inspiration to do with empowering nonprofits. Further information is attached.
Applications close this Friday 1 July. All the best!