AZURE CONSULTING EVENT: 1 March 2016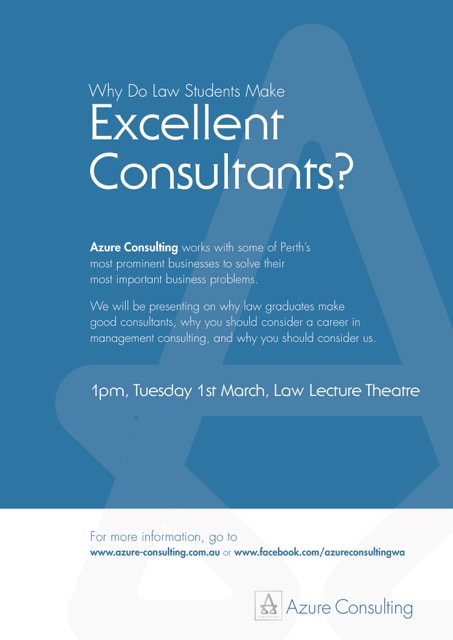 AZURE CONSULTING will be presenting on why law students make excellent consultants, why you should consider a career in management consulting, and why you should consider applying for a graduate position with Azure Consulting.
This event will be held in the LAW LECTURE THEATRE on TUESDAY 1 MARCH 2016 at 1pm. It is targeted to final year law students, but other students are welcome to attend.
The event page is located here: https://www.facebook.com/events/194609890904687/
During the presentation you will get the opportunity to ask their team questions on management consulting and gain an insight into what firms look for in the application process.
If you would like to apply for their 2017 Graduate Program please submit a copy of your CV, covering letter and academic transcript to careers@azure-consulting.com.au by 5pm (WST) on Sunday, 6 March 2016.