Anglo-Australasian Lawyers Society Seminar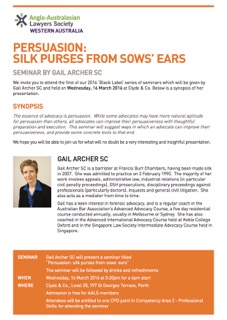 The ANGLO-AUSTRALASIAN LAWYERS SOCIETY is hosting a seminar given by Gail Archer SC entitled "Silk purses from sows' ears". The seminar will be held at 5:30pm on Wednesday 16 March 2016. The fee for the event is $10 for students.
Please see the attached flyer for more information.